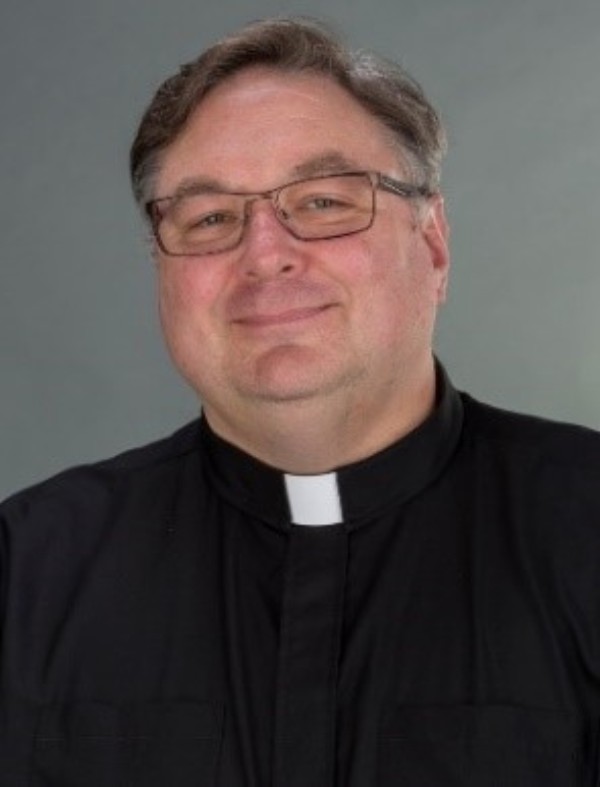 A reflection by Vicar Mark Fischer, Interim Pastor
Psalm 100:4 Enter his gates with thanksgiving, and his courts with praise. Give thanks to him, bless his name.
What would you have today if what you have is based on what you gave thanks for yesterday?
This question is so important in our lives because we really forget sometimes in our prayers to give thanks; we are so busy praying for others that we forget to give thanks to God, for God, of God.
In November we have a national holiday giving us a pause to our daily lives and think about all God gives us so abundantly. The harvest is a time to give thanks just like the first pilgrims did for the many blessings they received that year in Plymouth when they invited their neighbors to feast on the harvest with them. They had survived the voyage, planted maize, and fatted their livestock, and survived many a harsh New England coastal winter which is blisteringly windy and icy. For us, farmers have brought the grain harvest from the fields into the barn, the land is plowed clean to accept the winter snow; we may have some of the fruits and vegetables canned and waiting to be eaten in the cold winter months. We have put away our outside furniture, gotten out our sweats and warm socks, ordered our reading material for the winter, and begun to make soup, stews, and casseroles to keep us warm. We too have a meal of all meals we are itching to eat—I'm here for the stuffing because no matter what you call it, bread stuffing or filling is my favorite Thanksgiving food (I am one of those who likes a little stuffing with their gravy). I miss the meals with my family when we would gather at my grandparent's house. The adults would all be in the dining room and my brother and I and our two cousins would have a card table to ourselves in the living room. It was always a fun time to gather together as family because seeing my cousins was a treat for me. What I took away from those meals is to always remember what we are thankful for. That came first and foremost for the day's celebration.
What would you have today if what you have is based on what you gave thanks for yesterday?
Hopefully you always give thanks not only for spouse, marriage, love, children, grandchildren, friends, work, roof over our heads and good health; and give thanks for God's presence in His Holy Spirit and in His beloved Son, Jesus Christ, our Lord and Savior.
If we give thanks each day for His presence then the answer to the question is we have God with us each and every day.
And that's a celebration in and of itself.
Have a blessed Thanksgiving and may you find time each day to be thankful.
Vicar Mark