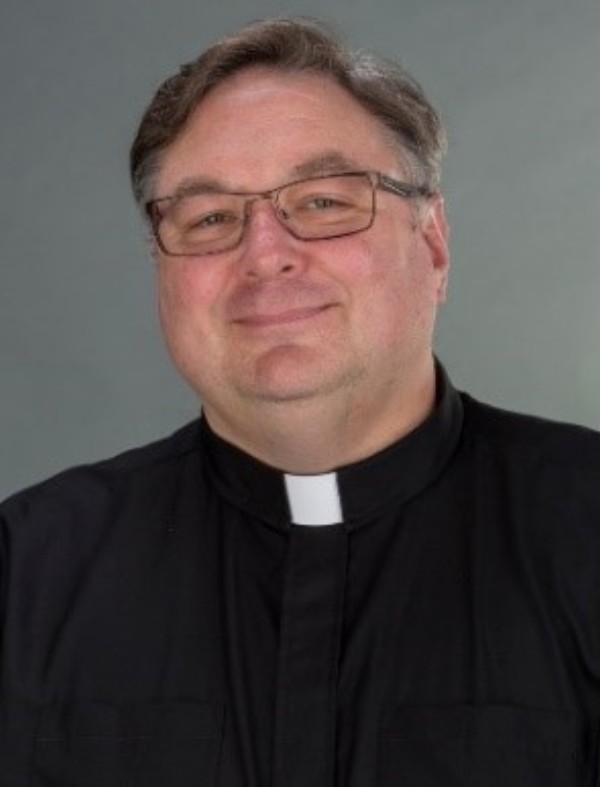 A reflection by Vicar Mark Fischer
Ecclesiastes 3:1-8
3:1 For everything there is a season, and a time for every matter under heaven: 2a time to be born, and a time to die; a time to plant, and a time to pluck up what is planted; 3a time to kill, and a time to heal; a time to break down, and a time to build up; 4a time to weep, and a time to laugh; a time to mourn, and a time to dance; 5a time to throw away stones, and a time to gather stones together; a time to embrace, and a time to refrain from embracing; 6a time to seek, and a time to lose; a time to keep, and a time to throw away; 7a time to tear, and a time to sew; a time to keep silence, and a time to speak; 8a time to love, and a time to hate; a time for war, and a time for peace.

I chose this passage because:
(1) It's Fall; we are in a time of change. The leaves are beginning to change. There is a coolness in the air. The days are shorter and the nights are longer. The fruit of what we have planted has been harvested or is in the process of being harvested. We know winter is not far off. Winter for some people is a time of isolation, loneliness, and depression. The dreariness and shortness of the time of light especially during the months of December, January, and February can weigh heavily upon some people. From God's perspective, winter is a time of rest. The land gets a sabbath to renew and re-energize for the coming of spring and the planting season. Perhaps winter is God's way of asking us to slow down; to rest from the busyness by which we are consumed from the demands of the world.

(2) You, Millcreek Lutheran Church, are in the season of the process of calling a pastor. Like winter, there are times when this season seems like it will never end. Notice that the writer of Ecclesiastes never defines the length of a season. From that perspective, the eighteen months spent searching for a pastor prior to calling Pastor Beckhardt was a season. The season that was Pastor Beckhardt's pastorate lasted twenty-one years. The current search for a new pastor is a season with no determinate length or end. This season is a time of waiting, watching, AND listening. In my September reflection, I wrote about the importance of being still. By being still, one can see God is in control when nothing else can be unless God allows it and by being still, one can encounter God in ways not possible when a person is constantly in motion. But end it will, this season of calling a new pastor, and by the grace of God and power of the Holy Spirit, Millcreek Lutheran Church will begin a new season with a new pastor.

(3) Oft-times, there are seasons within seasons. Our season of my call to be your interim pastor is drawing to an end. Yes, our time together has been and is a season within the season of the process of calling a new pastor. This season will come to its conclusion on November 3rd. Our season together began on July 15, 2018 with no determinate length or end. The end of this season would be determined by either the call of a new pastor here at Millcreek Lutheran Church or my call to serve as the pastor of a congregation. On September 22nd by a vote of the members of First Lutheran Church, Portage, I have been called to be their pastor. I have accepted this call and our season will end on November 3rd.

We have had many shared experiences in this season: joy at celebrating three baptisms, laughter at 2nd Saturday breakfasts, visiting with many of you at home or in the hospital, watching our young people grow in their faith lives through Confirmation Class and First Communion Class, the exuberance of the children in their singing during worship, and the saying good-bye to loved ones throughout the year at their funerals. I am forever grateful for the time spent with you and for our shared experiences and I thank you for walking with me in this shared journey and season.

May God bless and keep you in His grace.
Gratefully,
Vicar Mark