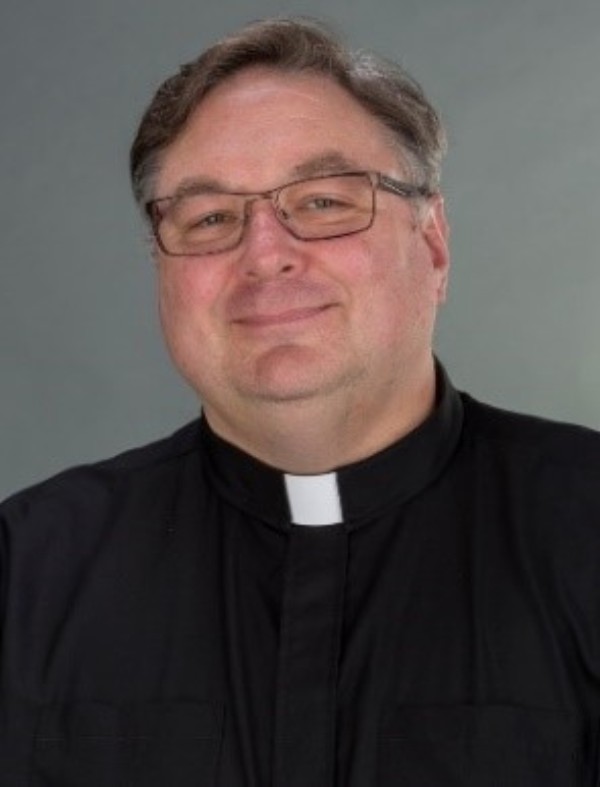 WELCOME PASTOR SCOTT AND CHRISTINE PARADISE

The weekend of May 16 and 17, 2020 was very important in the life of Millcreek Lutheran Church and all who worship there.
Because of the restraints we are living with due to COVID-19, Karl Keath and the church council thought "outside the box" to plan how to do a call service and congregational meeting. Our synod agreed to the plan.
Pastor Scott Paradise preached a sermon outside of the church building (TWICE-Saturday and Sunday), and answered questions prior to the congregational meeting and voting that took place in the church parking lot. Rev. Blezard from the Lower Susquehanna Synod was present to oversee the voting. By unanimous vote, the congregation decided to call Pastor Scott to serve at Millcreek as our next pastor, and he accepted. His first day in the office was Monday, May 18.

MESSAGE FROM OUR PASTOR
This weekend was like no other at Millcreek Lutheran Church (MLC). I believe I can say this with certainty. But I can also say with certainty that we have arrived at not only the place where God wants us to be but also the place where we want to be. (I love it when what we want lines up with what God wants!)

We are starting a new relationship as pastor and people together. This is exciting in itself. What is even more exciting is that, because these are times like no other, we get to be creative in defining that relationship. That is what the purpose of this message is:

• I want you to know that I will answer to almost any friendly name, but some people have asked how I prefer to be called. My preference is to be called "Pastor Scott."
• I want you to know that I am anxious to hear your stories and share some of my own so that we get to know each other better. This usually takes the form of conversation that happens as the pastor visits in homes at the beginning of a call. That isn't possible right now, so we will have to have those conversations either by telephone or some digital method (perhaps Zoom?) I am open to lots of possibilities, and we will most likely discover more as we move forward.
• I want you to know that I want your ideas about what we can do to build our community so that we can do God's work. The reality seems to be that we will not be able to plan more than two weeks at a stretch, which is hardly "planning," but there are things we can do and we may not have even thought of them yet. Since teaching is one of my strengths, I am especially interested in hearing what we might be able to learn about. My contact information will be at the end of this message. Please know that you are welcome to use it!
• I want you to know that I am here for you and your families. The current coronavirus challenge and COVID-19 disease has brought about so many losses and griefs. Pastors are trained to and want to provide a listening ear, meaningful encouragement, and prayer we believe God will find persuasive, but pastors are also trained to provide those gifts to the flock that has issued a call—that's you!

Here are the ways you can be in touch with me.
• You can call the office at MLC. The number there is 610.589.2570.
• You can send me an email message. My email address is pastorscottparadise@gmail.com.
• You can call or text me on my cell phone. That number is 540.335.1693. (As a rule, I don't answer the cell phone while I am driving or in a meeting. Please leave a message and I will call you back.)
• You can call my home phone. That number is 717.628.1241.

Live as children of light! Pr. Scott.