News and Activities at MLC
---
Church Council
will be help monthly meeting in August 29th 2021
---
ATTENTION MILLCREEK: JULY AND AUGUST DATES AND ACTIVITIES

---
---
NO SWEET SECOND SUNDAY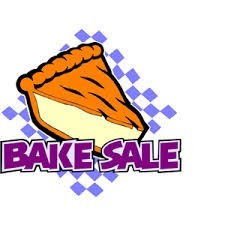 ---
WEATHER ALERT
In case of bad weather, please listen to WLBR 1270AM for notices of cancellation of church services. Channel 8 will only show church cancellations if there is a major snowstorm on a Saturday, but you can check online at WGAL.com which has a less restrictive posting for church services than the on-air part of their operation.
---
Monthly Church Breakfast
Everyone is welcome to join us for our monthly church breakfast at Country Fare Restaurant in Myerstown at 8:00 am on the Second Saturday of each month. Just come and enjoy good food and fellowship.
MONTHLY BREAKFAST ON JULY 10TH

---
---
RELAY FOR
LIFE
RELAY FOR LIFE UPDATE
I have signed us up for the new year of Relay. Last year's relay ended without actually having our relay event. Of course, we have no idea how this year will go either, but if you are interested in signing up for the team or just want to learn more, please let me know. In the meantime, you can sign up at acs.org. The 2021 relay will be scaled back to a 6 hour event on Saturday May 15, 2021 from 4 pm - 10 pm. That is as much as I know right now.
Watch the newsletter and bulletin for more information and fundraisers as they become available.
RECYCLE ALUMINUM CANS for the American Cancer Society. Please place any bags of ALUMINUM (NOT STEEL) cans at the kitchen entrance to the church.

COLLECT DIMES in a bottle (or any container with any change) for Relay for Life.

Collect pull tabs from soda cans, etc. for the dialysis machine at the Ronald McDonald House. A container is on the table in the narthex.


Thanks as always for your support!!
Debbie Tice, Rachel Mock, Theresa Sites, Jen Rosengrant, Steph Seldomridge, Donald & Donna Collins, Lauren Sweitzer, Bill & Mary Shaak, Shurie Shaak.
Donations to American Cancer Society are always welcome.
---
AMAZON SMILE PROGRAM
IF YOU USE AMAZON to make online purchases, you can help MLC with our fundraising efforts, at NO cost to you. Pick up the information on the table in the narthex or from the file box outside the main doors to the church. Any further questions, call Stephanie Seldomridge at 717-304-5949.


Thanks to all who support and make the music at Millcreek!
Any questions--Contact Deb Tice via phone at 717-926-4273 or email at MusicDirector@millcreeklutheran.com
---
Deadline for the September Parish Echo newsletter is August 15th.


---
ACOLYTES
No Acolytes for the summer.
Please remember, if you are unable to acolyte on your scheduled Sunday, call a replacement. If you cannot find a replacement, please call the church 610-589-2570, or Linda Sheetz at 717-866-4273 as soon as possible.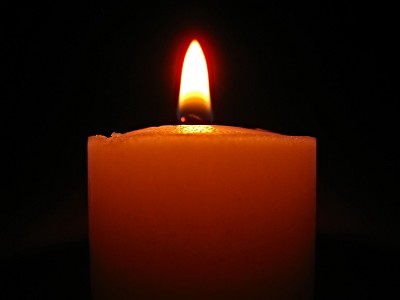 ---
Please sign up to sponsor flowers and bulletins. Cost of flowers is $25 and cost of bulletins is $10. Contact Linda Hauck Sheetz or sign-up on the list in the narthex.
Please note: we have purchased flower vase carriers for you to transport your alter flowers home. They will be marked "Property of MLC". Please bring the vases back the following week for the next person to use.
---
Part of Evangelism's ministry is keeping in touch with our college students. We need their addresses while in college in order to do that. Please respond ASAP by calling Dara Wolfe at 717-866-5909 or email reded4evr@comcast.net. Thank you.
If you give us their e-mail addresses, the Parish Echo will be sent to them via e-mail.
---
The Evangelism Committee
Next meeting is currently scheduled for August 11, 2021 at 2 PM at the church. There are no meetings scheduled for June or July.
Evangelism Committee
Other Evangelism Activities: 1) Collecting used ink and toner cartridges and old cell phones to be recycled after taking to Jubilee Ministries. Place in bin in hall leading to multi-purpose room. 2) Collecting new and lightly used small tools and building supplies (nails, tiles, electrical outlets, etc.) for Habitat for Humanity. Place smaller items in the bins in the hall leading to the multi-purpose room. To arrange for pick up of large items (cabinets, furniture, light fixtures, sinks, etc.), contact the Lancaster Lebanon Habitat ReStore at 717-293-0250 ext.4.
---
CAMP KIRCHENWALD
LUTHERAN SUMMER CAMPING—OPEN HOUSE SUNDAY, APRIL 11 2-4:30 PM Exciting news! Summer camp will be going on this year both at Camp Kirchenwald and at Camp Nawakwa, but with changes that will provide the necessary safety features to make it a safe and exciting summer for campers. There are brochures on the table in the narthex about this camping experience. If you know of a church youth or even a grandchild that may be interested, please check it out. Camp sponsorships are also available through the Lutheran Camping association to make camp available. Remember the church does provide some financial help for all campers.
---


YOUR SUNDAY SCHOOL AND CHURCH NEED YOU!

We are in need of a Sunday School Kindergarten teacher. Talk to those that teach now and find out how they always get more than they give!

We have not had a staffed nursery during worship for several years now - we need a scheduler and volunteers.

Lay readers are needed to serve during worship, as we have lost a few over the past year. Most times you are
only listed to read 2-3 times per year. There is a sign-up sheet on the narthex table outside the office, or contact Linda Sheetz at church or at 717-866-4273 for more information. Thanks in advance.

Ushers, male and female, are needed as well. There is a sign-up sheet on the narthex table. If you presently help to usher, it is not necessary to sign up—you will be kept on the list. I need someone to assist me as head usher in the event that I cannot be at church. If interested, please see me, Brian Webber.
Thanks.


Give all of these needs some prayerful consideration as we move forward. We also need your presence in the pews for worship.
---
Can you help a senior citizen in need of assistance 1 - 2 hours a day, 2 days a week, with the possible expansion to 5 days a week? Duties would be to make sure the senior takes her medicine and eats her meals, light laundry, and the occasional trip to the hairdresser. The helper must be female. Payment for services will be negotiated with the family. If you are interested or know someone who might be, please call Sue at 717-949-3857 or Kathy at 610-533-3022.
---
THANK YOU TO OUR VETERANS
"To those in uniform serving today and to those who have served in the past, we honor you today and every day."– Unknown


---
Military Personnel

Lt JOSH WEIDMAN
5507 Jadwin Loop
Fort Belvoir, VA 22060-1913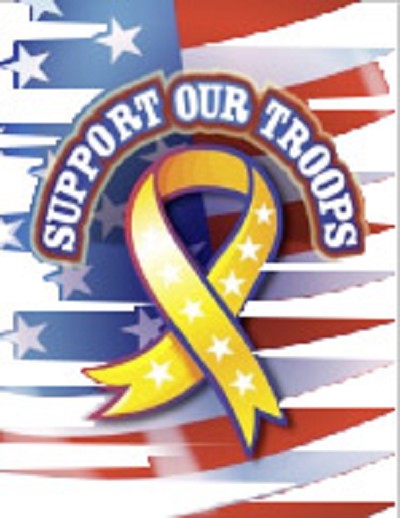 ---
July Birthdays
1 Casey Roy
Linda Sheetz
2 Craig Brightbill
3 Lexus Lindermuth
4 Jessica Leibig
5 Tammy Hepler
6 Mackenzie Gettle
Oscar Sebastian Lindermuth
10 Wendy Ortiz
Linda Zimmerman
Louise Hainley
Aaron Taylor Ciccone
David Madara Jr.
11 Mary Moyer
12 Nathaniel Flory
Jadyn Kate Baker
13 Brenda Long
14 Andrew Sholly
15 Tricia Dunkelberger
Jerry Meyer
16 Solen Layser
Carter Strickler
17 Denise Wartluft
Pastor Scott Paradise
19 Caden Glucknis
21 Bruce Steiner
23 Derek Strickler
24 Lynne Ober
25 Bradley Bressler
Curt Grube
Stanley R. Kahl
Jewl Madara
26 Karl Keath
27 John Hartman
Kayla Brown
28 Gerald Strickler
Ryan Lindermuth
29 Dara Wolfe
30 Jason Gahres
Christine Paradise
31 Virginia Wolfe

August Birthdays
1 Charles Lindermuth
2 Amber Blessing
4 Sharon Evans
5 Tricia Ober
Brian Ream
Linda Ream
7 Mitchell Essick
8 Kathy Grube
9 Rebecca Griffe
12 Harry Bump
Jeffrey Freiwald
13 Joseph Brightbill
14 Julia Angstadt
17 Dean Griffe
Mary Meyer
18 Matthew Steiner
Matthew Long
19 Ronald Merkel Sr.
20 Morgan Hoffman
22 Julie Strickler
Liz Leibig
Linda Derr
Lauren Gahres
23 Erin Stettler
Kent Hepler
Tyler Griffe
24 Darryl Bentz
Brent Kahl
25 Rick Garloff
26 Zachary Batdorf
27 Jodi Hoffman
28 Gordon Steiner
Mariah Sonnen
Riley Zartman
29 Jenna Angstadt
31 Matthew Bentz


If you want to be included on the birthday list, please submit your name to use by placing a note in the Newsletter mailbox in the church office, calling 610-655-7692, or emailing to Newsletter@millcreeklutheran.com. Also if there is a name that should be removed from the list, or a correction made, please use one of the above ways to notify us. Thank you.
All activities still continue to be on hold for the residents at Spang Crest Nursing Home through the month of January. In December, the Christmas parties were not held as in past years with outside volunteers helping. However, a Santa sleigh in-house program was provided for residents. The gifts were graciously donated from the Lutheran congregations of the county. Millcreek donated two gifts-one being for our own member resident, Betty Gibble.
Please continue to pray for all the residents and caretakers at Spang Crest and all nursing facilities for their continued safety through these challenging times, and pray that 2021 will bring better things and health their way.
---
---

Thrivent Financial News

If you are a Thrivent Financial member, you are eligible to apply for a $250 grant for a church community project. This grant could be for the schoolbags or personal care kits that we do each year. It's a great way to get extra funds for these worthwhile projects. It's exciting to learn that a Thrivent member from our
congregation applied for one of these $250 grants for the High School Sunday School class quilt project and that the application was approved! They are making quilts for the pediatric unit at Reading Hospital. This money will be used to purchase materials for this project. Thrivent members are allotted two of these
$250 grants each year for community type projects. There are Thrivent members in our congregation, so let's see what we can do to gain some worthwhile monies for some of our church community projects. Thrivent members should contact their Thrivent representative for more information about this exciting
program.